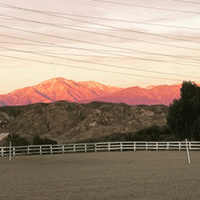 Beautiful 20 acre boarding stable in Redlands is looking for a trainer.
Box stalls, mare motel and pipe stalls. 3 arenas, one lighted, several round pens, working trail area, outside trails and very peaceful. Facility is under new ownership and we are working on improving the facility and keeping it well maintained. Very reasonable rates.
Please call Tracy at 760-443-3651.
---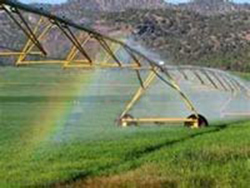 Hay barn wanted in the Temecula, north county area. 12 ft clearance and can hold 25-100 tons of hay. Must have room for large semi and equipment. Property will be used for storage and delivery. No onsite selling. We have a large clientele base in the area and sell top quality hay. Great opportunity for large stable to cut hay cost or additional income. Email: jason@socalhay.com
---
Trainer with existing clientele ISO boarding facility or facility for rent, Riverside area. Details negotiable. Safe is more important than fancy, covid policy a must. References available. 20+yrs experience, multiple disciplines, certified and insured.
Text 702-809-5356 or email KatrinBoniface@gmail.com
201230
---
Weanling Boarding/Training available in East Rancho Santa fe. Board your weanling with us. Complete handling, care and training. We will train your weanling to be confident, respectful and fearless in preparation for riding in any discipline. Continue on to our Young horse breaking and training program. Come see our ranch! It's a perfect environment for your young one!! 760-233-2135
201130
---
Horses of Tir Na Nog Sanctuary, located near Descanso/Pine Valley is looking for a resident volunteer. This volunteer position is responsible for feeding the horses and other species 3-4 days per week (6:30 a.m. and 2:00 p.m. feedings) We provide a private, modest 34-foot travel trailer as a residence (hookups for a private trailer are not available). E-mail us: HorsesofTirNag@yahoo.com
201030
---
Volunteers Wanted: The Armed Services YMCA's Horse of the Sun Ranch in Pine Valley provides programs to active duty military families and is seeking volunteers to assist staff with general ranch chores and maintenance, 9 AM-Noon, M, W, F, or Sat. You self-schedule your volunteer service.
Please contact our Volunteer Manager, Dan Zeller, at dzeller@asymca.org to learn more.
201030
---
Looking for a companion gelding for my 19 Yr Old Holsteiner Gelding. Looking to bring him back to my property as I am not showing now. Prefer a Warmblood gelding 12-18 yrs old. He will be very well taken care of as I have 30 plus yrs in the show ring at the A Circuit level on both coasts. No mares please. Does not have to be perfectly sound I have devices to help with maitenance and soundness. Email: sportocofarm@gmail.com
200721
---
Hi,
I'd really appreciate it if you would share or donate to this GoFundMe.
*Chancey's Rescue & Recovery*
I desperately need your help!
My name is Bri. I just rescued a horse from a kill pen in Oklahoma two weeks ago, and today he is fighting for his life!
Read more here https://www.gofundme.com/f/chancey039s-rescue-amp-recovery?utm_source=whatsapp-visit&utm_medium=chat&utm_campaign=p_cp+share-sheet
Forward this message to your contacts to help this campaign reach its goal!
200720
My friend Bri rescued a horse, named Chancey, from a kill pen in OK and now he has suffered a rectal tear that will take around the clock care for a few months. Looking for a place to board him where she can park a small RV so she care be there 24/7. Please see her gofundme for more info. https://www.gofundme.com/f/chancey/
200720
---
H/J trainer with clientele w/ 10+ horses looking for a new facility in North County SD. Kind and respectful clients. Please email natpm08@yahoo.com
200714
---
Looking for private residential horse boarding in south Orange County.
Email: Courtney.stopka@yahoo.com
Phone: 805 368 8246
---
---
---
---
Post a Photo or Text Classified Ad!
We Accept: