BARN MANAGEMENT POSITION needed for 50 horse, well organized and drama free facility in Rancho Santa Fe.
Duties include:
Feeding and stall maintenance for horses, facility maintenance and repair, scheduling and supervising staff, office and administrative work, and communication with trainers and boarders.
Candidate must have:
Barn management experience, be reliable, detail oriented, energetic, have good follow-through on supervision and management of facility, good communication and interpersonal skills, a positive attitude,a team player, and be a hands-on working manager.
Salary based on experience.
Please send resume to rsfequestrian@gmail.com
---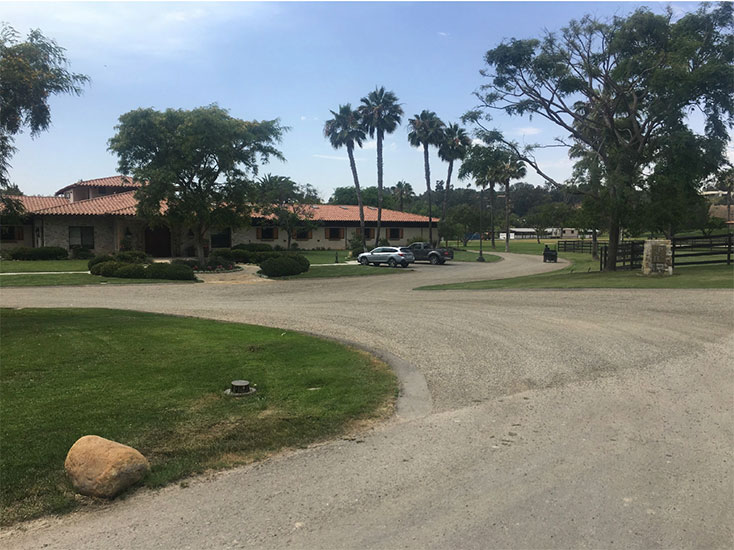 Exciting Employment Opportunities at Pomponio Ranch South!
We currently have an opening for two experienced show grooms. We are based out of Southern California, and we travel for 20 or more weeks a year. Duties include feeding and grooming horses, tacking them up for our riders, hand walking and longing the horses, clipping, bathing, braiding and other general duties as requested.
Legal to work in the US, show experience and a positive attitude are a must! This is a non-riding position. Email whitney@pomponioranch.com if you think you are a good fit to be our newest team member!
We also have an opening for a stall cleaner. Duties include cleaning out stalls, cleaning and refilling water buckets, feeding hay and grain, and various other projects around the property. Experience is not necessary, but comfort around horses and a good attitude are! Contact whitney@pomponioranch.com for an application!
---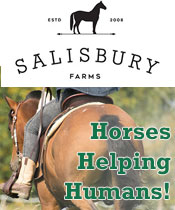 Riding Instructor position available-- Located on private facility in Lakeside, Ca. Must be 18 years or older, be willing to follow our training model, be a team player, enjoy working with beginner riders of all ages. Start 1-2 days a week, more hours available if interested.
www.salisburyfarms.net or 619-723-6202.
---
Barn management position Rancho Santa fe: Feed/stall maintenance horse facility, repair, supervising staff,communication with trainers and boarders. Must be legal, speak English fluently, valid drivers license, dressage experience, be reliable, detail oriented, have good management skills, good communication. Possible house management/gardening for spouse, living quarters avail. 619-813-4882
12/12
---
Wanted immediately! Groom for 9 Horses. Task include feeding, grooming horses, washing horses, handling horses with Farrier and vets, tacking, cleaning tack, walking and turning out horses, blanketing, and giving medications. Live in is preferred but not required. Natural horsemanship experiences is a plus. If interested please contact Irwin at 818 422 2999 or email ipascul@hotmail.com Lancaster area
12/11
---
Ranch Hand needed at horse boarding facility near Corona, CA. Must have experience feeding and taking care of horses. Housing provided at location. http://heavenlyacresranch.com Please call 951-277-7738 or email heavenlyacresranch@gmail.com
12/6
---
Casting a commercial for national sports lifestyle brand. We are looking for a real life cowboy in the South OC area to film a short segment of him riding his horse. Ideally this would be someone who appears to be between the ages of 20-45 years old.
Filming 5th or 7th of December for a couple hours. Pay $1000
Email photos to: erica.henderson@me.com
11/28
---
Dressage barn in San Marcos looking for part time grooming help. Must be available some Sundays, have previous grooming experience, be upbeat and detail oriented. Hourly pay depends on experience. If interested please contact with three references and passed grooming experience. Trianasdressage@gmail.com
11/26
---
In search of part-time instructor for Riding School in Los Angeles, CA. Basic grooming/turnout/horse care and teaching beginner through beginner jumping level lessons. Would like someone self-motivated, reliable, communicative, with experience in horse care and teaching adults and children. Some riding available as part of the job, but not required. Please e-mail bcecacademy@gmail.com
11/26
---
Full time & part time positions available. Ranch worker job details are, feeding hay, cleaning stalls and other misc chores around the facility. Full time position, if qualified, has potential housing on site. Partime is for weekend and holidays, $14/hr paid semimonthly. Full time has a salary of $1,350.00 semimonthly (plus free housing if qualified). Contact via email, raetess@gmail.com
10/24
---
Established riding academy is seeking motivated, reliable, and kind riding instructor. Must be able to work Saturdays, with opportunity to grow into more hours on weekday afternoons. You must be able to work with beginner riders of all ages, teach the balanced seat, work well with horses and people! Located in Chino. Must have reliable transportation! 760-443-3651 Tracy
10/22
---
Non pay position for experienced jumper rider. Must be available for a few hours 2 or 3 days per week, usually afternoons and weekends. Several horses jumping 1m /1m20 at county shows. Warmblood and TB horses with show experience. Private facility. Located in Escondido, CA. Contact Tom: tomhufford@aol.com
10/16
---
Weekend help wanted. Position available immediately for stall cleaning, feeding hay and waters. Needs to have experience working around horses and speak English relatively well. Also needs to be available to work on holidays. Encinitas area. Call 785-766-5225 if interested.
10/05
---
Full-time stall cleaner wanted in Rancho Santa Fe. We are looking for a reliable and hard working individual who has experience around horses. Tasks include stall cleaning and grounds maintenance. Call Bill for details and to schedule an interview...858-756-2923
9/13
---
The historic W.K. Kellogg Arabian Horse Center has a Student and Horse Activities Coordinator position open at Cal Poly Pomona University. Click on "staff/management openings" at this link to apply online - Posting closes September 3rd. The horse center is the oldest Arabian horse breeding operation in the United States with over 80 Arabians on site. The center is part of the Don Huntley College of Agriculture and supports many educational and student programs.
8/28
---
---
---