ISO Western trainer for our private horse property in San Marcos, CA. Facilities include large arena, round pen, patience post, 13 stall barn with 2 crossties with hot and cold water, trainer tack room, community tackroom, hay and shavings storage, 8 outside pens with tack boxes, outside crosstie and two turnouts. Owner handles board and hay and shavings ordering. There is also a house on the property which can be rented. Text 760.212.0217 or email kellied50@yahoo.com.
---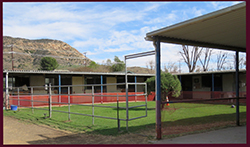 Leasing opportunity at a beautiful, peaceful family facility.

Other options available including: * On site studio with a kitchen, bathroom including all utilities in exchange for ranch duties and/or management or included in a lease agreement.
* Partial lease agremeent.
Must be a good fit for a family environment.

Amenities: Huge lighted arena, two round pens, hotwalker, 24 x 24 and 12 x 24 stalls, 3 wash racks, enclosed barn area with stalls, enclosed grazing area and 2 restrooms. Accessuble to the riverbed behind the ranch with many possibilities. Down the road with be a brand new 14 acre lakeside Equestrian Facility with a covered arena.
Take advantage of the opportunity!
For more information contact Lynda Schaefer - 619 701 8154
Selah Ranch, Lakeside, CA.
---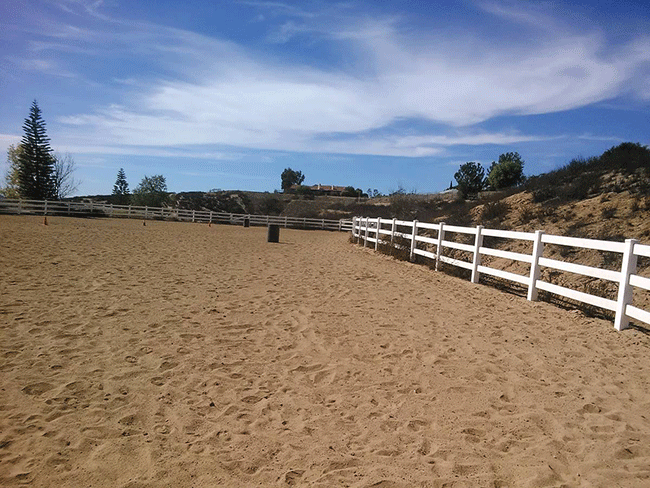 Barn for lease in Temecula Wine Country!!
12 plus stalls available, 4 in and out stalls, box stall, large covered pipe stalls, hay barn, tack room, wash racks, large show size arena, round pen and hot walker as well as rest room and plenty of trailer parking! Conveniently located off 15 freeway, 1 1/2 miles from Galway and Casners.
Quiet and private with excellent views, nestled in between 2 vineyards with nearby trails!
Please call Chris at 714-824-7283
---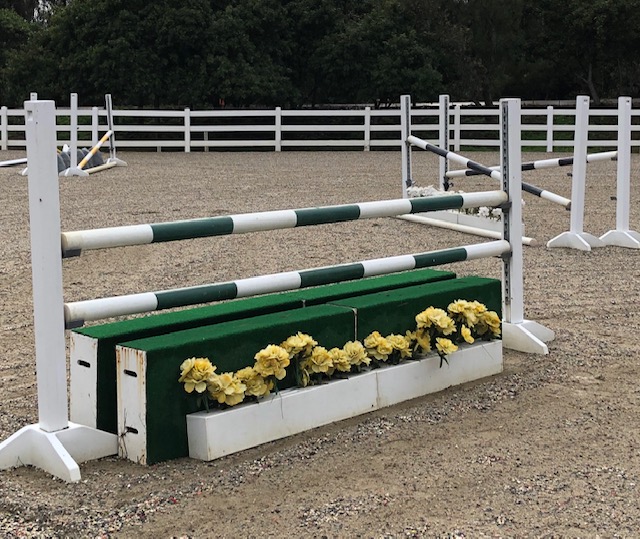 Beautifully maintained boarding facility in Rancho Santa Fe has space available for equestrian trainer with clientele.

We strive to be a friendly, drama free, multi discipline facility. We have large arenas with elite footing, 12x12 barn stalls, 12x24 corrals, turn outs, equisizer and access to beautiful trails.
Send inquiries to: rsfequestrian@gmail.com
---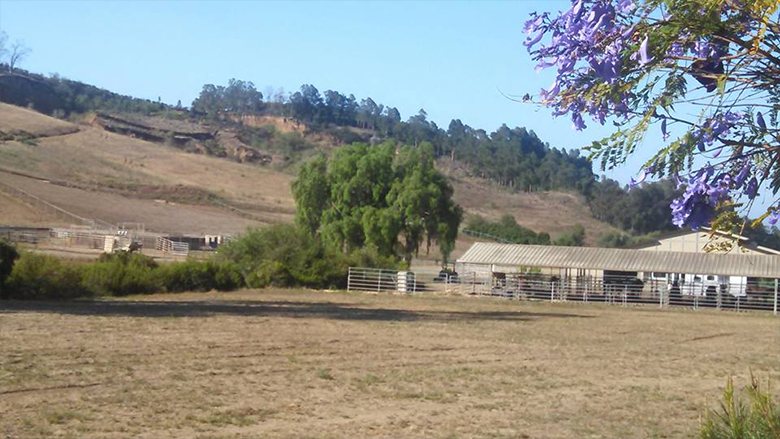 Professional training facility for lease or trainer with established clientele.
14 stall breezeway barn with two tack rooms and two wash racks. 16 stall 12 x24 mare motel, 5 stall new mesh 12 x 24 covered pens, 3 three acre pastures, plus 4 large covered paddocks. 300 x 150 main arena with roping chutes, 100 x 100 pen and 60' round pen located on 20 acres.
minimum one year contract. Call 805 276-4892
---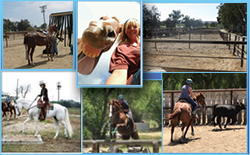 Boarding Facility in Oceanside has space available for Trainers with clientele.

Large Event Arena, 2nd Outdoor Arena, Indoor Arena, Awesome Footing! 25 Acres of Riding, Horse Playground, Equine Agility, Groomed Track.
We strive to be a Friendly, Multi Discipline Facility - English, Hunter/Jumper, Western, Cow Horse, Gymkhana, Horse Agility, Extreme Trail, etc..
We would like a western trainer and offer cows, sheep and goats to work. We have 24 x 24 paddocks as well as larger paddocks and pastures including private pastures. Full services, 3 arenas (2 outdoor and 1 indoor), tack storage, round pens, turnouts and Horse Agility/Obstacle Course with running track. In addition we just added sorting pens next to our livetock. 25 acres or riding on the property. Very fire resistant, surrounded by a golf course and irrigated farms close to the main roads. Ocean breezes further enhance this beautiful property! We have options for boarders for paddocks of various sizes, and pastures and full services by our conscientious and experienced staff.
Turnouts, blanketing, lunging, fly masks, bathing, and more...we offer it.
Phone Chris: 760-717-1101
Email: info@OceansideEquestrian.com
URL: http://www.oceansideequestrian.com
---
Horse riding and wide open spaces come with this 3 bedroom, 2 bath home. Everything is on solar and cistern. Large 2 car garage, iron pipe large corral near garage (hay storage). Cob cottage is great for writers space. Quiet and private yet close to I-40. 307-277.1235
4/8
---
3.5ac land with SF custom home in gated community of Rancho Capistrano. 3+bd, 3ba, library, 3 car gar. Borders Natl Forest & trails. Teresa 949-337-8386. Multi-year lease preferred
Email: 17417RodeoRd@gmail.com
1/28
---
Red Barn Ranch, Cherry Valley CA. Bring your horse to an equestrian vacation rental. Min. stay 3 nights. Sleeps up to 10. Close to Bogart Park horse trails. Contact Brian, mgr at 951-288-6740 or email: info@redbarnranchcv.com
1/22
---
Quiet San Marcos Farm looking for a H/J/E trainer with clientele. Terms are negotiable, up to 15 stalls, creosotes, wash rack, client parking, turnouts, trails, jumping arena (with jumps) and grass hack field. Message for more information.
Phone: 760 310 7354
Email: kristylfowler@gmail.com
1/8
---
---
---