From the USEF Communications Department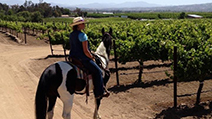 In early 2015, USEF President Chrystine Tauber convened a Mileage Rule Revision Task Force in order to evaluate the mileage rule and provide recommendations that address the concerns of competitors and organizers alike.
In that spirit, the Task Force held a Town Hall meeting with members on May 18, 2015 to discuss proposed revisions to the rule. Following the Town Hall meeting, the Task Force worked in conjunction with USEF leadership and staff to put forward to the USEF Board of Directors a revised rule, which reflects the changing demands of the equestrian competition landscape.