Businesses & Individuals who help support the Southern California Equestrian Directory. These Individuals & Businesses Value The Power Of The Internet & Put It To Real Use!
For Information On Listing Your Equestrian Business Here,
Contact Us at Info@SoCalEquine.com
---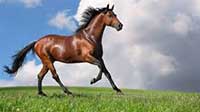 Greener Pastures Equine Removal ~ We offer Equine and livestock removal pick-up and transport to Burial, Necropsy, Cremation or other. With a beautiful, discreet custom built trailer, we also do difficult extractions. Available 24-7 serving Ventura and Los Angeles Counties also Santa Barbara. We promise Respectful compassionate care for out customers and their animals.
---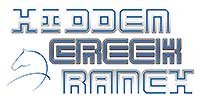 Lessons, Training, Kids Camps
English and Western
OUR MISSION STATEMENT:
To maintain an excellent riding academy and professional training facility.
To facilitate the equine passion in all of us with the practical knowledge to succeed in the horse industry.
We provide Lessons and Training in Horsemanship, English and Western riding along with camps throughout the year with associated cirriculum. Come be apart of the team!
---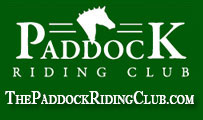 The Paddock Riding Club ~ "Tucked away between Los Feliz and Atwater Village I had no idea this wonderful place existed right in the city of Los Angeles! It is a wonderful boarding and training facility that is family friendly, beautifully secluded and secure. What a gem! I couldn't be happier" A Paddock boarder
---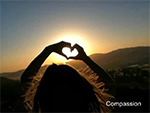 Worthy Soles Horse Retirement ~ Worthy Soles Horse Retirement is a new 20-acre private ranch offering active retirement boarding in Tehachapi, California. Daily care provided by on-site owner. Call or email for details and to discuss your situation.
---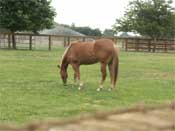 Amity Farm ~ Amity Farm is a very private security gated equestrian property which accepts a limited number of retired horses, horses in need of long term lay-up/rehabilitation, and broodmares.
Each resident has an individual paddock with generous shelter or stall with attached paddock which allows for customized care and feeding. Turnout on irrigated grass pastures is provided daily. Super premium orchard grass/timothy is feed twice daily. Alfalfa is available on request. Equine senior, horse ration, broodmare mix, or owner supplied supplement is fed once daily. Fresh well water is always available. The owner, who has over twenty five years of experience breeding and raising Holsteiners, lives on the property. The farm manager who also lives on Amity Farm has been here over twenty years. We specialize in providing the tranquil and interesting environment your horse deserves.
---

Dawn Jenkins, Lady Farrier Dawn Jenkins, Lady Farrier/Natural HoofCare can help! Help to make your burden light...
Lameness Solutions -- Wild-Hoof Barefoot Trims -- Sensible Shoes. "You can have me out to trim -- or Learn to Trim Your Own." DawnHoof
Hoof Coach; Farrier Consultant; Hands-on Trimming Instruction -- Since 1990 Serving Southern California - Previously Hawaii (Oahu and Molokai)
---
Humphrey, Giacopuzzi & Associates Equine Hospital & Breeding Facility
A full service equine facility which has been open for over 25 years providing primary and referral services. The scope of our services include an ambulatory field practice providing routine and emergency services 24/7 within a 60 mile radius, also a fully equipped hospital for emergency and elective surgeries . Around-the-clock intensive care on medical and surgical cases, which includes: neurological, neonatal, ophthalmologic, cardiopet services, lameness evaluations, diagnostic work-ups and consultations.
---
---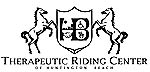 Therapeutic Riding Center of Huntington Beach - TRCHB
Making Great Strides!
The Therapeutic Riding Center of Huntington Beach (TRCHB) offers educational riding programs for students with disabilities. Riders learn techniques and strategies established by the Professional Association of Therapeutic Horsemanship International (PATH International), which highlights safety, horsemanship, body position, steering, and problem solving. Riders will be able to strengthen core muscles in their arms, legs and back - although exercising these muscles can be painful for some of their students, the strengthening that is practiced gives them more flexibility and movement for their every day needs. TRCHB's motto is: "The spirit that overcomes disabilities," which carries through every day at the center. For students with disabilities, the thrill of being able to ride a real horse becomes something they look forward to each week and it becomes a routine which has a calming effect - there is nothing like the bond that develops between students and the horses. TRCHB invites inquiries from students all over Orange County and Southern California - let them make a lasting impact in the life of a person with disabilities by visiting the Center or their website. 2/28/2012
---

Affordable Large Animal Removal
Affordable Large Animal Removal provides removal of deceased large animals 24/7. Appointments are available with advance notice. Transportation for cremation. Serving Riverside County and San Diego County.
---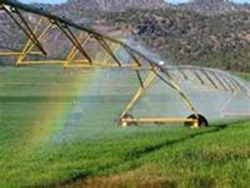 SoCal Hay Sales
Quality Oregon grown hays available in Southern California!
Timothy, Orchard, & Meadow grass hays. We also provide other products and services such as shavings & Trucking services.
---

A A Ranch
Hope Adams has found her passion through all of her years involved with horses. Starting in Quarter horses as a child showing and winning at some of the top shows. Gaited horse truly made a big impression on her and such began the passion for all things gaited. Long distance riding, showing and competing, driving and pleasure trail riding. With 35 years of horsing around, hope has an extensive and broad background in the horse world giving her a very well rounded skills in handling, training and managing all types of equine.
Hope has helped dozens upon dozens of her clients and friends over the years achieve their goals both as a team with their horse and in each of their individual interests with their horses - On the Trail, In the Arena and In the Show Ring. With a patient demeanor, Hope can help you gain that kind of success with your gaited horse.
---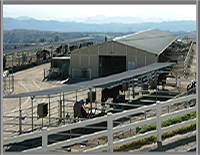 R & R Ranch
Ocean View Boarding in Moorpark! Well kept, scenic boarding facility with direct access from the ranch to the Happy Camp Trail system. The R&R Ranch has been providing quality care for boarders and their horses for over 22 years. Terrific amenities include open breezeway barn with large stalls, mare motels and corrals. Reliable daily cleaning and feeding schedule for the health and happiness of the horses. Two large sand arenas, wash racks, tackrooms. Roping practice on site, trainers are welcome to provide training/lessons to boarders. With ranch expertise and dedication to the care of horses, Ron and Robbie Warne invite new boarders to experience how great ranch life can be on the R&R Ranch!
---
James A. Giacopuzzi, D.V.M.
State of the Art Mobile Equine Clinic Featuring: Eklin Digital X-Ray Instant Images, GE LOGIQ e Digital Ultrasound, Vetron-300 Shock Wave, Shoeing Horses Correctly, Pre-Purchase Exams, Performance Enhancement & Lameness, General Dentistry, Geriatrics.
---

Southern California Professional Horseshow Association
Dedicated to providing quality Open and Breed Shows in Southern California.

---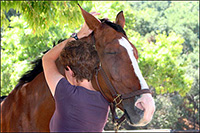 Rider's Edge Integrated Equine Bodywork and Saddle Fitting
Gwen Bernardo, BS and EBW, offers a mobile equine massage and bodywork practice as well as an independent saddle fitting service. Providing customized Swedish, deep tissue, and sports massage along with trigger point release, thermal imaging, and red light therapy. These techniques keep the horse moving freely and performing up to his optimum ability. Let Gwen massage and support damaged muscles, while using body work to help PREVENT stress and injuries before they occur.
Having the saddle you ride in fit your horse correctly is EXTREMELY important to the longevity of his career. First, Gwen uses a Port Lewis ® impression pad to evaluate the saddle's fit. This mold is used in a dynamic environment and provides an impartial view of the saddle's suitability for your horse. Once the saddle has been evaluated, she is able to discuss alternative options if the saddle's fit is not ideal. It is important to note that Gwen is not affiliated with any saddle brand, thus you are guaranteed an unbiased view and a correct solution to your saddle fit issue. Serving Los Angeles, Ventura, Orange, and San Diego Counties (will travel further on an as needed basis).

---
Gulley's Livestock disposal
We offer several services: We are available 24 hrs - 7 days a week. Cremation from 2 different facilities. We transport to the State Lab for Necropsy. We take appointments with advance notice. We have been horse owners for 28 years and understand your feelings. If you have special plans for your animal we can provide transportation. We have other options.
---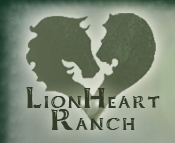 LionHeart Ranch
Premiere Full-Care Equestrian Facility / Boarding / Training / Lessons / Clinics / Holistic Bodywork & Customized Equine Nutrition Programs / Nationally-recognized Equine Therapy Program
---

Calminsense Hypnotherapy®
Sara R. Fogan, C.Ht.
Regardless of your discipline, as an equestrian, your success in the show ring and overall enjoyment during the ride comes down to this: Your ability to focus on your riding skills and fine-tuning your communication with your equine partner to the point of becoming one with him. I use the gentle, non-invasive tools of hypnotherapy and therapeutic guided imagery to help equestrians overcome the mental "clutter" caused by distractions at and away from the barn. My services include: teaching relaxation techniques to alleviate competition nerves, increase confidence after falling off your mount/riding out a bad "spook," helping riders memorize a course/test, increase motivation to follow an intensive training program, and more. Now offering hypnotherapy/guided imagery sessions via Skype!
---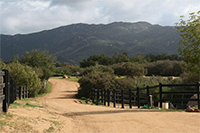 Ortega Mountain Ranch
Exclusive holistic private ranch offering full service natural style retirement and lay-up boarding. We give your horse daily hands-on attention. Large open paddocks and natural terrain turnout pasture allow your horse room to exercise. We treat your horse as if he were our own.
We are located in the Ortega Mountains between San Juan Capistrano and Lake Elsinore.
---

Green Properties - Nona Green
Your guide to the HEART and SOUL of the Santa Monica mountains custom and equestrian properties. Going on 30 years experience servicing Agoura, Calabasas, Malibu Canyon, Conejo Vally, Bell Canyon, Hidden Hills, Moorpark and Simi Valleys - if your horse can go there, we do too.
---
Canyon Lake Farm Equestrian Center
Arabian Breeder / Training / Lessons / Hunter / Saddle-Seat / Western / Sales / Camps for Kids / Boarding
Specializing in Youth and Amateur riders with Multiple National Champion Tracy Fincher.
Quality boarding in a peaceful setting. Pasture, Barn and Pipe Stalls available. Prices start at $225. Lessons and training are also available. Please give us a call for more information.
---
Liston Stables
Provides a quiet and relaxing environment to spend time with your horse allowing you every opportunity to focus on and enjoy the horsemanship that is important to you!
---