Sponsors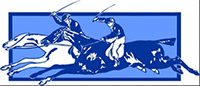 Humphrey, Giacopuzzi & Associates Equine Hospital & Breeding Facility
A full service equine facility which has been open for over 25 years providing primary and referral services. The scope of our services include an ambulatory field practice providing routine and emergency services 24/7 within a 60 mile radius, also a fully equipped hospital for emergency and elective surgeries . Around-the-clock intensive care on medical and surgical cases, which includes: neurological, neonatal, ophthalmologic, cardiopet services, lameness evaluations, diagnostic work-ups and consultations.
We at Humphrey, Giacopuzzi & Associates realize that good communication is essential in the successful management of our cases. Referring veterinarians remain informed and involved in the progression of each case. Clients are provided with on-going prognosis and status reports about their horses, as well as reliable and current estimates of hospitalization expenses. Our experienced and dedicated staff works with referring practitioners and clients to provide the best care possible. We also maintain a close professional, working relationships with outside specialists in the fields of radiology, diagnostic ultrasound, cardiology, ophthalmology, thermograph and scintigraphy.
Dr. Michael Giacopuzzi and Dr. Richard Giacopuzzi owners of Humphrey Giacopuzzi & Associates Equine Hospital have over 50 years combined experience. They have seen tens of thousands of patients over the years. With that type of experience along with our associates and our intern, which is a fully qualified doctor of veterinary medicine you can't go wrong.
4774 Donlon Rd. Somis, CA 93066
Phone: 805-386-4291
---
Ventura Farms
Arabian Breeder
235 W. Potrero Blvd, Thousand Oaks, CA 91360. 805-469-0767
---
Mission Equine Associates - Bruce Kuesis, DVM
Internal Medicine / Lameness / Reproduction
Serving Santa Barbara, CA.
---
Lio Lomas Dutch Warmbloods
Breeder / Dutch Warmbloods / Stallion Services / Veterinarian
P.O. Box 1330, San Juan Bautista, CA 95045. 831-623-2555
---
The Equine Center
Veterinary Care / Reproduction / Surgery / Boarding / Layups / Rehab
San Luis Obispo, CA 93401. 805-541-6367
---
Northstar Ranch
Boarding / Breeder / Sales / Hunter / Jumper / Dutch Warmbloods / Oldenburg / Lay-Ups / Retirement / Mare Care
61570 Highway 74, Mountain Center, CA 92561. 951-659-6356
northstarranch@earthlink.net
---
Palomar Equine Practice
General Care / Dentistry Services / Reproductive Services / Lameness Services
PO Box 497, Valley Center, CA 92082 Phone: 760-703-0937
---
You Can Post a FREE Business Listing Here!