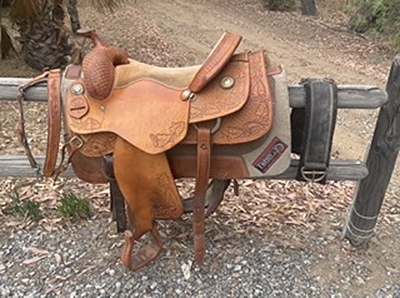 Custom Reining Saddle from Caliente Saddle Shop, Dale Tingle.
16 Inch Seat, Full Quarter Horse Bars, Comes with 2 Wool Saddle Pads, 2 Wool Black Cinches, 2 Sherpa Seat Cushions Black and Blue, 1 New Red & Black Rope Halter, 1 Brown Saddle Seat Bag.
Paid $3500 for Saddle, asking $2500 or Best Offer.
Text for more photos 925-260-5001 or email @ gmrangel1217@gmail.com.
---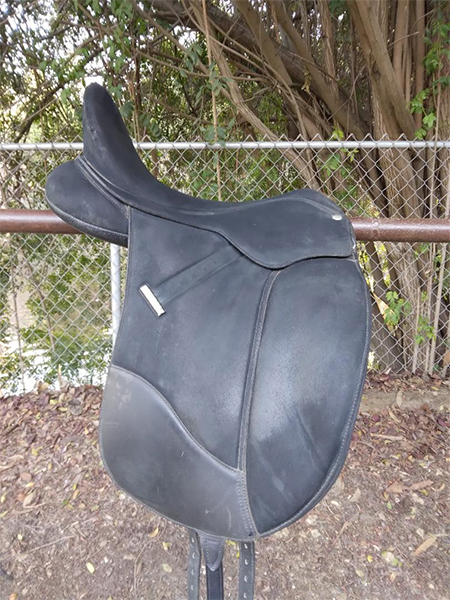 Wintec Isabell Dressage saddle, great condition.
17.5. comes with synthetic leathers and stirrups, cover and 3 gullet sizes. $795.00
San diego area only. 760-560-8377 text for pics.
---
Kieffer Wien Dressage Saddle. All fittings included: Weighted irons, girth, multiple pads, and wall rack. Excellent condition.
$595.00
Email: Linda1420@gmail.com
231001
---
---
---