Shavings and Horse Bedding

R Hay is YOUR HAY HEADQUARTERS! Conveniently located in North San Diego County, off the 78 Fwy at Nordahl Rd. For 22 years, R Hay has stocked top quality hay including alfalfa, bermuda, orchard, timothy, oat, forage. We also carry Oregon-grown alfalfa, orchard mix and straw. As a full feed store, we offer NUTRENA and PURINA brands, Triple Crown, and a full choice of hay pellets. Pick up your feed for livestock, dogs, cats and fish at R Hay. Get bedding products here such as Rosebud, Crown Shavings, Mallard Creek Mini Flakes, Dry Stall …and more! Stop by for holiday gifts, complete supply of equine supplements, and WINTER BLANKETS are in stock now! One stop shopping at R Hay will save time and money!
WE DELIVER! Store Hours are Monday-Saturday, 8am to 5:30 pm
www.rhayandgrain.com Join us on Facebook!
---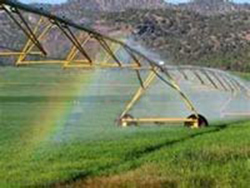 Committed to supplying the equine community with wholesale quality products. Connecting horseman, equine facilities, Coops and feed stores with the highest quality hay, shavings and equine products available. Our products come direct from the farm or mill to your facility.
Contact Matt Foster at 541-519-6340
---
---
Kat Company
Horse Bedding
Southern California. 949-493-7926
---
Crown Shavings
Shavings
3544 County Road, Chino, CA 91710. 909-591-3808
---
Pacific Ag Commodities
Horse Bedding (Rice Hulls)
P.O. Box 348376, Sacramento, CA 95834. 916-419-8590
---
TIMCO Shavings
Shavings Sales
P.O. Box 3100, Glendale, CA 91221. 818-438-5073
---
Herms Lumber and Shavings
Horse Bedding / Building Supplies
2280 N. State College Blvd, Fullerton, CA 92861. 714-329-1209
mike@hermslumber.com
---
Redwood Products
Shavings
9301 Remington Avenue, Chino, CA 91710. 909-261-2589
Robert@redwoodchino.com
---
Golden State Bark and Soils
Bulk Shavings / Bedding
PO Box 7360, Visalia, CA 93279. 559-625-8900 x101
---
Woody Pet Products
Woody Pet Horse Bedding Tack Store, Health Care
Rancho Cucamonga, CA 91739 888-535-9816
---
Stall Genie
Stall Genie is an aggressive, non-toxic, earth-friendly product specifically designed to absorb harmful ammonia gasses, in turn keeping your stall odor free and your animals healthier.
4175 Business Dr. Unit D, Cameron Park CA 95682 Phone: (800) 372-8899
---
Shavings2u
Shavings and Bedding
CA 95650
---
Highland Lumber Sales, Inc
Basswood Shavings
300 E Santa Ana St Anaheim CA 92805 Phone: 714-778-2293
danl@highlandlumber.com
---
An Equine Addiction
We are your one stop source for all your horse, livestock, bedding, arena, property and barn needs.
2940 Ramona Ave. Sacramento, CA 95826 Phone: 530-308-4582
---
Long Beach Shavings Company
Manufacture/Distributor
Long Beach, CA, 90650
sales@lbsc.com
---
You Can Post a FREE Business Listing Here!