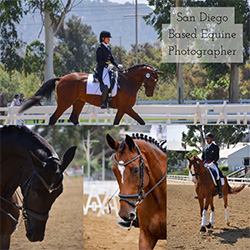 Hello my name is Andie Whisler and I'm a Southern California based equine photographer. With low prices and a great eye for photography I'm sure that I'll make you happy! Contact me for more info on this great deal.

Email: livingwithlunia@gmail.com
URL: www.lifewithlunia.com
10/8
---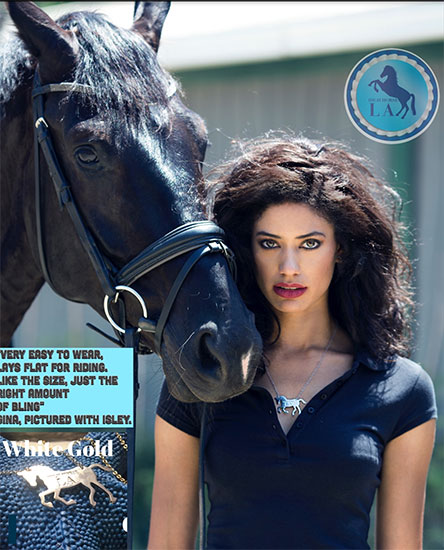 Designed for a Horse Rider, by a Rider. The most perfect Horse Silhoutte necklace out there. Sits flat, Hypoallergenic, easy clasp and in 3 Gold finishes. Proudly made in Downtown LA's Jewelry District in small batches.

Email: Highhorsela@gmail.com
URL: www.highhorsela.com

8/4
---
Equicizer for sale only used a few times. $2500 obo it retails $3000 plus $500 shipping. Great condition please call or text (619)405-5441 for more information.
11/20
---
2 Brand new stall front kits. Purchased them for new barn and went another route. Still on pallet ready to go. Please note, these are a kit, so the wood is not included. Paid $1400. Located in Rancho Stanta Fe. Open to offers. Phone: 907 244 0322
Email: edowney86@gmail.com
11/18
---
Large tack trunk for sale. New hinges and wood is in good condition. Green panels. Please contact jamie.breanna@gmail.com for more details. $700
11/18
---
Hanover Saddle Club in Temecula looking to fill open riding lesson slots!!!
Enrolling both young & adult riders. English & Western, customized instruction, seasoned school horses of all sizes, private quiet facility. Come check us out on FB/online or schedule a visit at 949 413-3665.
11/10
---
100 cyds of free DG - you haul. Located 3 miles east of I-15 at the Old Castle Road exit. Email: urciegirl@aol.com
11/8
---
---